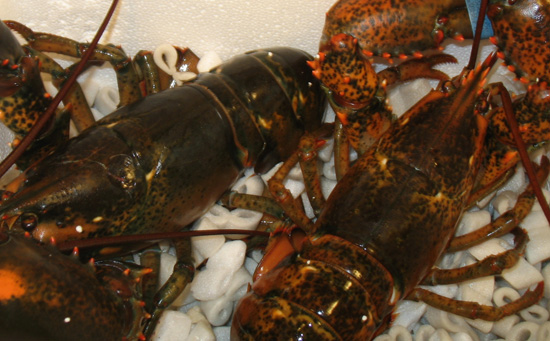 Fresh Seafood from Lee's Farmers Market
Myrtle Beach seafood, often featured in the areas Low Country cuisine, is some of the world's best seafood. Lee's offers only the finest and freshest seafood. You can even reach into our Fresh Lobster Tank (at your own risk, of course!) and pick your own. Nearly year-round, we offer the finest live lobster and the best prices in the area.
We also offer succulent jumbo shrimp, crabs, clams, oysters, mussels, and other seafood while in season!